Seder-Masochism will screen at the Castro, one of my favorite movie theaters in the whole world, this Sunday July 21 at 11:30am, as part of the San Francisco Jewish Film Festival. I will be there too!
Here's a really sweet review of Seder-Masochism in the Jewish News of Northern California. (The whole time I lived in San Francisco, I never used my Jew Card. I didn't even make a Jew Card until I started Seder-Masochism, a decade after I left the Bay Area. Better late than never.)
I just bought plane tickets an hour ago, partly because the weather forecast for Urbana IL predicts highs of 96°F Thursday onwards, while San Francisco's predicted highs are 30°F lower. I wasn't planning to travel this month, since I just got back from Moscow and want to ride my recumbent bicycles as much as I can. But when it's 96° and humid, I'm not gonna ride anyway.
This trip will also be my last chance to visit the fabled Pentshack, my home in the early 1990's. My pal Mitch Altman, who has lived there since I sublet it it to him in 1995, is leaving for good, as the house beneath it is being sold. Here's a picture of the Pentshack interior, with me in it, from those long-ago days: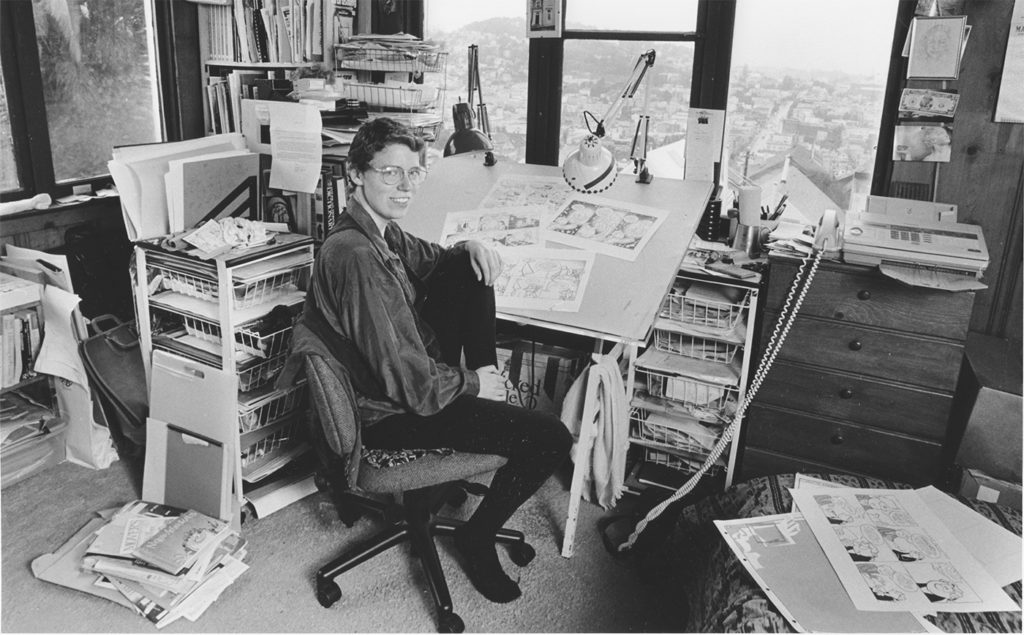 It's just up the street from the Castro Theater! Where maybe I'll see you this coming Sunday July 21 at 11:30am! Seder-Masochism also plays at the Piedmont Theater Saturday, August 3rd, at 8:45pm, but I'll be back in Illinois by then, biking through the heat and humidity.